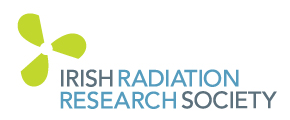 International Meetings And Courses
Future Meetings
The European Association for Cancer Research Conference Series will hold events in United Kingdom, Netherlands, Germany, Spain, Israel and Italy. Click here for more information.
44th Annual Meeting of the European Radiation Research Society (ERR 2018) - August 2018 in Pecz, Hungary. www.err2018.hu/
21st Annual Meeting of the Society for Biological Radiation Research (GBS2018) – September 2018 in Frankfurt, Germany. www.strahlenforschung.de/
Future Courses
Past Meetings
2018
American Association for Cancer Research Annual Meeting - April 2018 in Chicago, United States. www.aacr.org/Meetings
TrAnslational Radiobiology Group Trinity (TARGeT) 'Radiobiology Research Workshop' - 2nd March 2018 at St. James's Hospital, Dublin, Ireland. More information
2017
Radiation Research Society - October 2017 in Cancun, Mexico. www.radres.org
International Conference on Radioecology and Environmental Radioactivity - September 2017 (ICRER 2017) in Berlin, Germany. www.icrer2017.com
Association for Radiation Research Meeting - June 2017 in Oxford, England. www.le.ac.uk
International Conference on Radionuclide Metrology and its Applications (ICRM) - May 2017 in Buenos Aires, Argentina. www.icrm2017.com
European Society for Radiotherapy and Oncology (ESTRO) Congresses and Meeting - May 2017 in Vienna, Austria. www.estro.org
Co-ordinating Group for Environmental Radioactivity (COGER) Open Meeting - April 2017 in Portsmouth, England. tree.ceh.ac.uk
European Radiation Dosimetry Group (EURADOS) Annual Meeting - February 2017 in Karlsruhe, Germany.
2016
International Radiation Protection Association Congress - May 2016 in Cape Town, South Africa.
2015
International Commission On Radiological Protection 2015 (ICRP 2015) in Seoul, Korea. www.icrp.org/page.asp?id=186


International Congress of Radiation Research 2015 (ICRR 2015) in Kyoto.
2014
European Radiation Dosimetry Group (EURADOS) Annual Meeting - February 2017 in Karlsruhe, Germany.


Association for Radiation Research Annual Meeting 29th June - July 2nd 2014 University of Sussex UK.


ERR2014 41st European Radiation Research - ERR 2014 - September 2014, Rhodes, Greece.


FIRST ANNOUNCEMENT of the next International Conference on Radioecology & Environmental Radioactivity taking place in Barcelona 7-12 September 2014.